School website revamp
Schools on our 3 year full support plans not only get a website when they join but also get a new school website revamp upon renewal of the contract. From experience we have found this (3 years) is a great time to revisit the build of the website, making sure that it stays in line with the current technology and trends.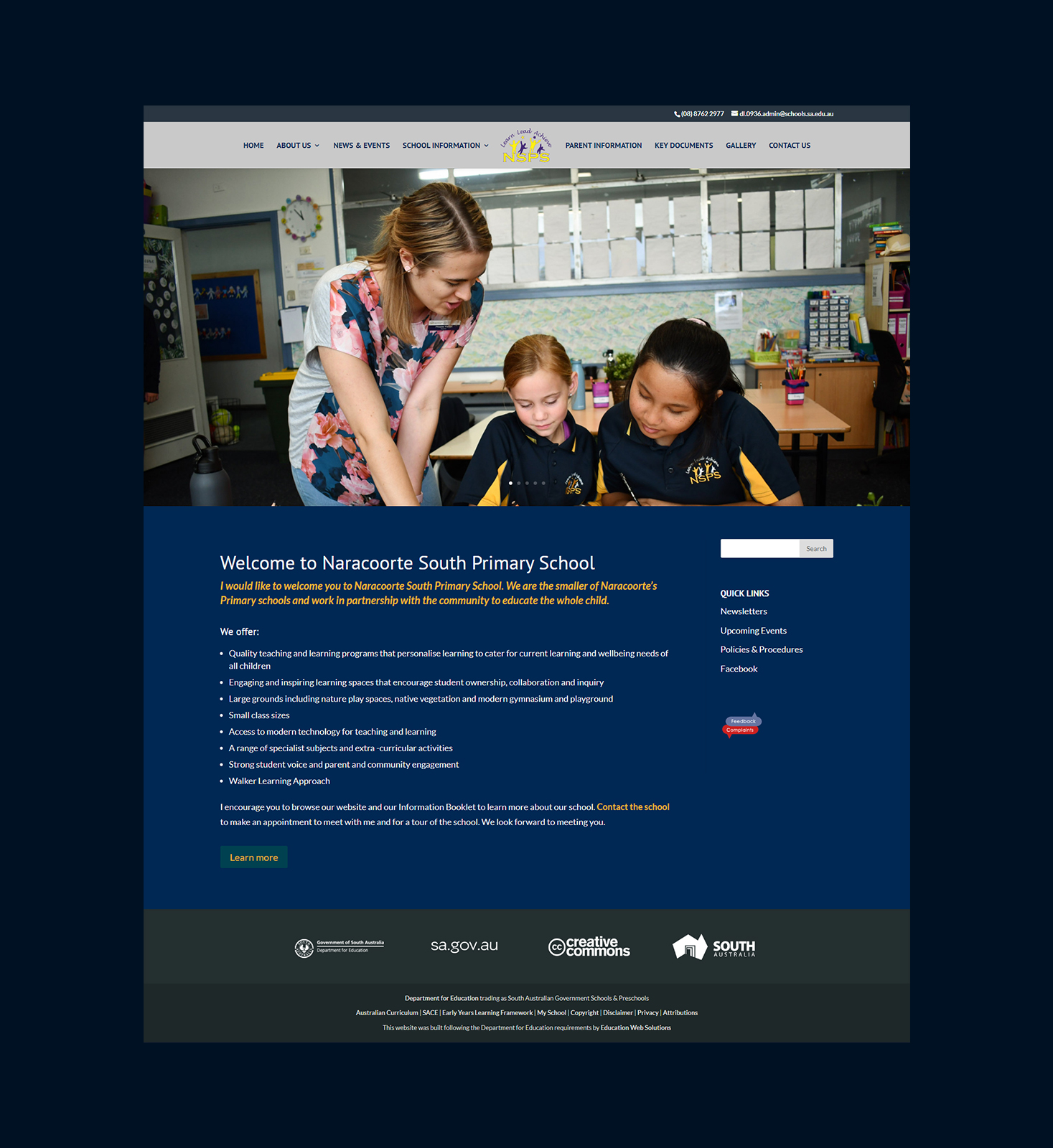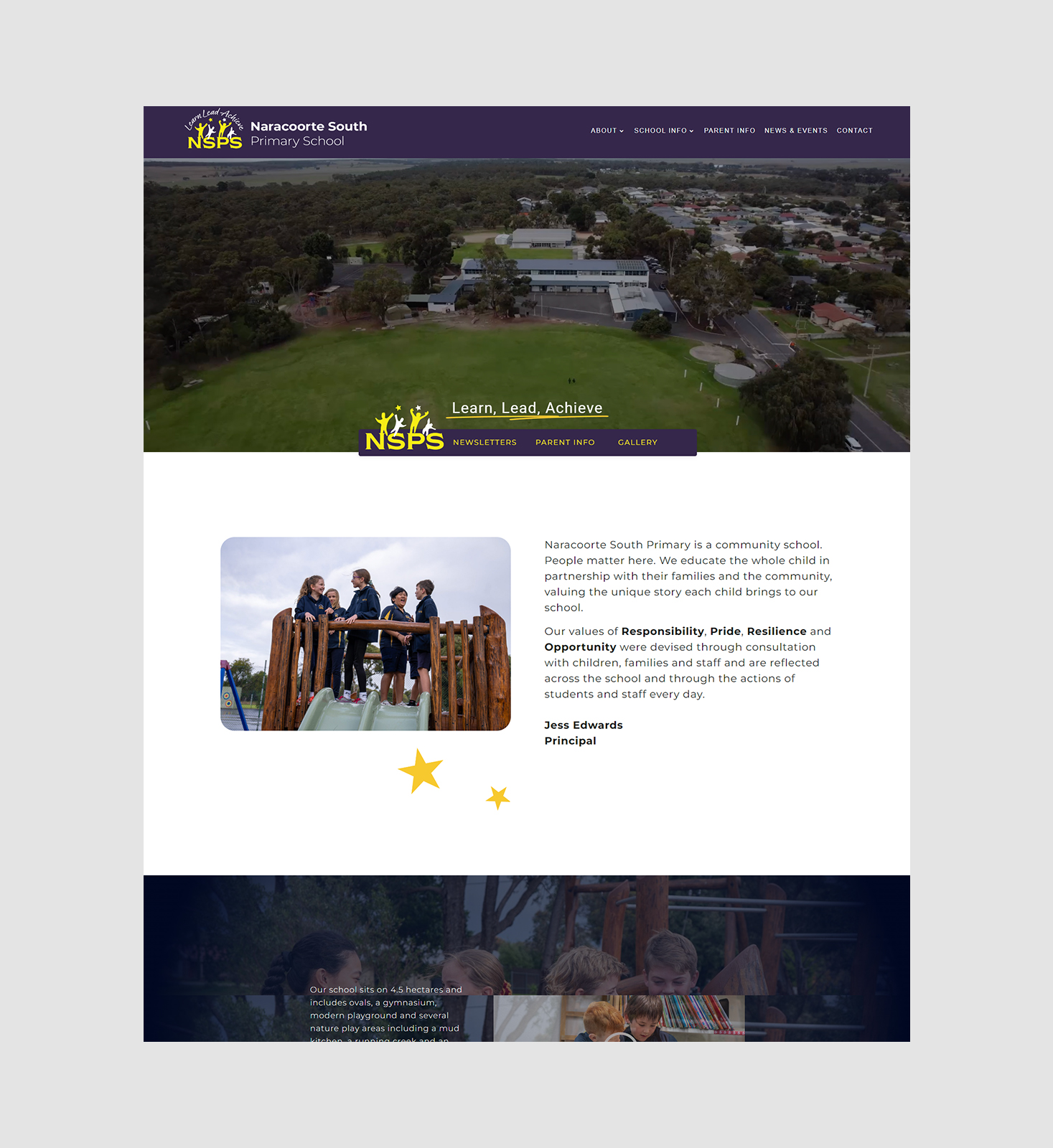 Have a look at the image above to see the old website (on the left), and the new school website revamp launched earlier this year (on the right).
New Video and photography at your school
School photos are important to keep up to date with regular photoshoots. Schools constantly upgrade their grounds, facilities, uniforms and students – so you want the images on your website to reflect this to give an accurate representation of the school.
School videos are a fantastic way to not only showcase the school but to have the students involved. On the day of the shoot, students will lead our photographers around the school. Our expert team will identify great locations and interesting areas and capture footage at these spots to highlight in a school video.
Website upgrades included in this school revamp
When doing a school website revamp, it's a great chance to add some additional functions and features.
Here's a few examples of the changes that we made to help improve the new Naracoorte South Primary School website:
Streamlined the News & Events page
We created a new page that offered recent news, events, term dates, etc.
Staff page
A new staff page to introduce the school's wonderful educators
Simplifying pages
Pages like the 'Parent Information' page have been updated so that the important links to the Information Booklet, Enrolment and Consent Forms can be easily found.
New Graphics and Design
Graphics and design of a website can age, so letting our team come up with a fresh new look is always exciting for the schools and users.
A revamp to the School Information page
More on this below…
A website revamp can totally transform a page
Below you'll see the School Information page from the old and new websites.
See the changes for the new version on the right.
Used lighter colours and more spacing to clean up the website
Clearly defined sections to help users navigate
Used larger headings that stand out to help find information quickly
Used images adjacent to the content to help identify the topic
OLD School Information page
NEW School Information page
One you've had a look, let us know what you think in the comments below