Prospectus
EWS 3 YEAR PLAN FOR SCHOOL WEBSITES
Join hundreds of other Schools and Preschools
Have your website built and managed by the local team that are experts in SA government websites.
Who are we?
We are a team of qualified graphic designers, web developers and digital experts who have previously worked for the Department for Education (DfE).
EWS provided web services to schools throughout South Australia and pride ourselves on strong relationships, quality skills, communication, accessibility and service delivery.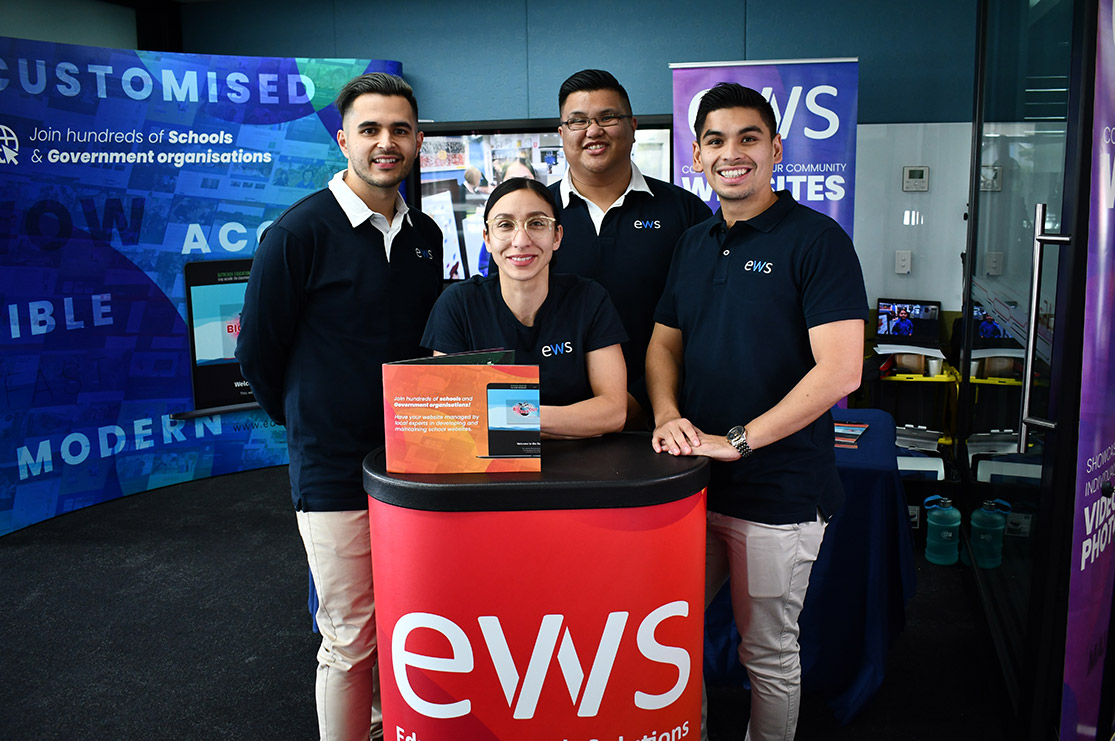 Exceeds Department requirements
We comply with all the Department for Education compliancy checklists.
Approved Web hosting
We have pre-approval and have passed the Department security checks necessary to host your website.
Modern and mobile friendly
Our websites are responsive and are optimised for viewing on mobile phones and tablets.
Adelaide based company
Our office is in Prospect 5082 and we're happy to come meet you face-to-face to discuss. 
websites built for SA SCHOOL SITES
kilometers driving for school photoshoots
Update requests for schools
You are not alone
We are the leading school and preschool website team in SA!
Is your school remote?
Our team will be happy to visit you! We have been to Roxby Downs and Port Lincoln.
Why Contracts?
We keep your site up with the rapid change in technology!
Sign up to a 3-year contract
Our team will update your website
at the end of the 3 years, your school will receive a brand-new website – to keep pace with modern technology.
Why are we offering free websites?
Your website is a reflection of our quality and we take pride in our work!
With department feedback, we found contracts also help with budgeting by cutting out the upfront cost associated with developing/revamping a website.
Unlimited Changes
Fast, Reliable and Stress free!
Gone are the days of relying on anyone person, losing your logins or hitting your yearly quota. Changes are now unlimited and done at your request!
This also includes server and backend updates, keeping your site safe!
PRESCHOOLS
(INCLUDES CHILDreN'S CENTRES)
FREE WEBSITE REDESIGN UPON PLAN RENEWAL
$620
ANNUAL Plan (EXCL. GST)

SMALL SITES
(LESS THAN 100 ENROLMENTS)
FREE WEBSITE REDESIGN UPON PLAN RENEWAL
$1420
ANNUAL Plan (EXCL. GST)

MEDIUM SITES
(100-400 ENROLMENTS)
FREE WEBSITE REDESIGN UPON RENEWAL
$1920
ANNUAL Plan (EXCL. GST)

LARGE SITES
(400+ ENROLMENTS)
FREE WEBSITE REDESIGN UPON RENEWAL
$2320
ANNUAL Plan (EXCL. GST)

Unlimited Edits
Changes are now unlimited and completed at your request!
Requirements
Websites built to exceed the Department for Education requirements.
Fast
Fast websites to save users frustration.
New website
Ensure your website is responsive and keeps up with changes in technology.
Mobile Friendly
Websites designed and optimised for mobiles and tablets.
reliable
Websites are regularly backed up and we provide safe security settings.
Hosting
Department for Education approved! All forms have been prefilled out by the department.
Adelaide based
All support and work is done locally in Prospect SA 5082.
Support
Our team are always availible to offer support and advice.
need a little extra?
Add to your schools branding and marketing!
Don't want a Contract?
Have a new website created by the team and we will teach you how to edit and maintain the website.
Download our prospectus
Enter your details below and we will send you our prospectus direct to your email