FAQs
Frequently Asked Questions
Why should my School/Preschool go with EWS?
Education Web Solutions (EWS) are an Adelaide based website and design studio that was started by two people that previously worked with the School Website Team at the Department for Education (DfE and formally known as DECD). Over the past 5+ years, EWS have developed over 250 school websites in South Australia and have done everything from the website design, photography, videos, virtual tours, logo redesign and much more. To learn more, visit our School Website Plans page.
Why is the 3YP locked to 3 years?
Our 3YP lasts 3 years and has a fee that the school needs to pay annually (similar to a mobile or internet plan with a minimum term of 3 years). We find the fixed annual fee is perfect to help with the school budget.
This is our best package that includes Unlimited Support, free web hosting over the duration of the 3 years, and you receive a complimentary bonus (FREE photoshoot or FREE website revamp) at your renewal. 
Over 80% of our school clients have chosen the 3YP as it includes everything they need at our best value price.
What is Web Hosting & why do we pay for this?
A website needs to be hosted somewhere on a server - think of it how a House sits on Land. The Web Hosting is the fee you pay to rent our space on the server, that your website sits on.
Our web hosting fee may be higher than others, but that's because we include server security, full website and server backups (incase anything goes wrong), and our server is hosted in Australia (faster and more secure than those overseas).
NOTE: Our Web Hosting fees are waived when you have committed to any of our support plans (3YP or Regular Support Plan).
Where do schools get their great photos from?
EWS have our very own photography and videography team. We've supported many schools with photoshoots and have even travelled all the way to Port Lincoln and Roxby Downs to support the rural schools in those areas. If you would like any photos or have questions about a videos or drone footage - please contact the team.
Whats new?
Check our latest blogs for new website features and functions to better connect with your community.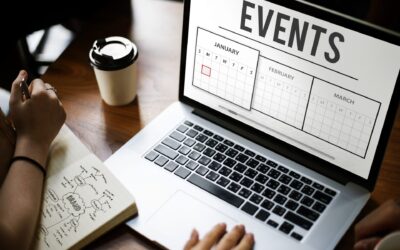 The introduction to the school events calendar EWS have noticed that schools and preschools across South Australia have different ways to display their upcoming events calendar. We have seen term planners in a PDF document, events listed in a table, or simply just...
read more