Lockleys North
Primary School.
Responsive Website Design / Revamp / Videography / Photography / UX-UI Design
Unlocking Potential and Celebrating Diversity.
Lockleys North Primary School, a leading public school in Adelaide, aimed to enhance its online presence and showcase its commitment to academic excellence and inclusivity.
Facing the challenge of competing with independent schools, the school partnered with our leading school website design team to develop a dynamic and user-friendly website. The project aimed to provide students, parents, and staff easy access to important information, streamline communication, and celebrate diversity within the school community.
The redesign of Lockleys North Primary School's website presented several challenges that required careful planning and execution while adhering to Department guidelines:
Competing with Independent Schools:
The school needed to design a website that could compete with independent and other public schools with advanced online platforms.
Catering for a lot of Content:
Lockleys North Primary School required a platform that could cater for a lot of Content and information, ensuring that all critical information was accessible and easily retrievable.
Adhering to Department Guidelines:
The website redesign had to meet the Department's guidelines and regulations, ensuring compliance while creating an engaging and user-friendly visitor experience.
Collaborating with Different People:
Our team needed to collaborate with different people within the school throughout the process, from teachers to administrators and leadership, to ensure the website's success.
Multiple Photoshoots:
Lockleys North Primary School needed multiple photoshoots to capture the diverse student body and the vibrant school culture.
Lockleys North Primary School

Aim High.
We believe that all learners can and will be successful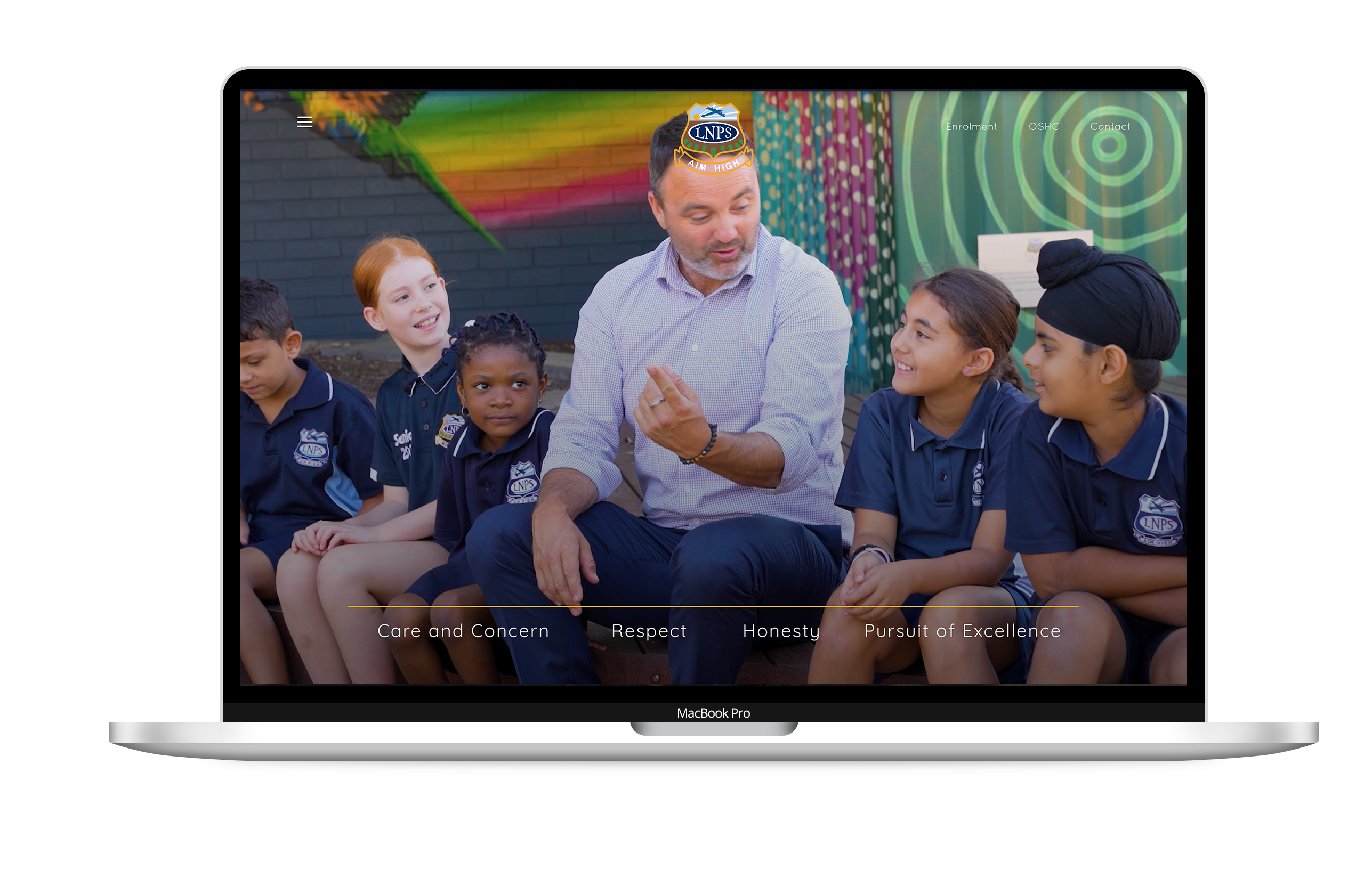 The
Solution.
The EWS team collaborated closely with Lockley North Primary School to develop a Public school website to compete with Private schools and other Department for Education Schools.
The website structure and layout caters for a lot of information while still being user-friendly.
Multiple photoshoots add a personal touch showcasing a range of activities and events at Lockleys North Primary School.
Special Menu: We created a special menu, emphasizing key information such as enrolment, facilities, curriculum, and the school's mission statement. This feature ensured that all critical information was easily accessible and retrievable.
Multiple Menus and Breadcrumbs: We developed multiple menus and breadcrumbs to ensure visitors could quickly and efficiently find the desired information quickly and efficiently. This feature enabled users to navigate the website, making it a user-friendly experience easily.
Content Light-Boxes for Curriculum: To cater to the school's diverse curriculum, we developed content light-boxes, enabling visitors to explore different curriculum offerings in a visually engaging manner. This feature provided a platform for the school to showcase the unique programs and opportunities available to students without leaving the page and getting lost.
Acknowledgment of Country Video: We included an Acknowledgment of Country video on the website in line with cultural awareness and respect. The video featured the school's students, highlighting the school's commitment to fostering inclusivity, recognizing the traditional custodians of the land, and promoting reconciliation.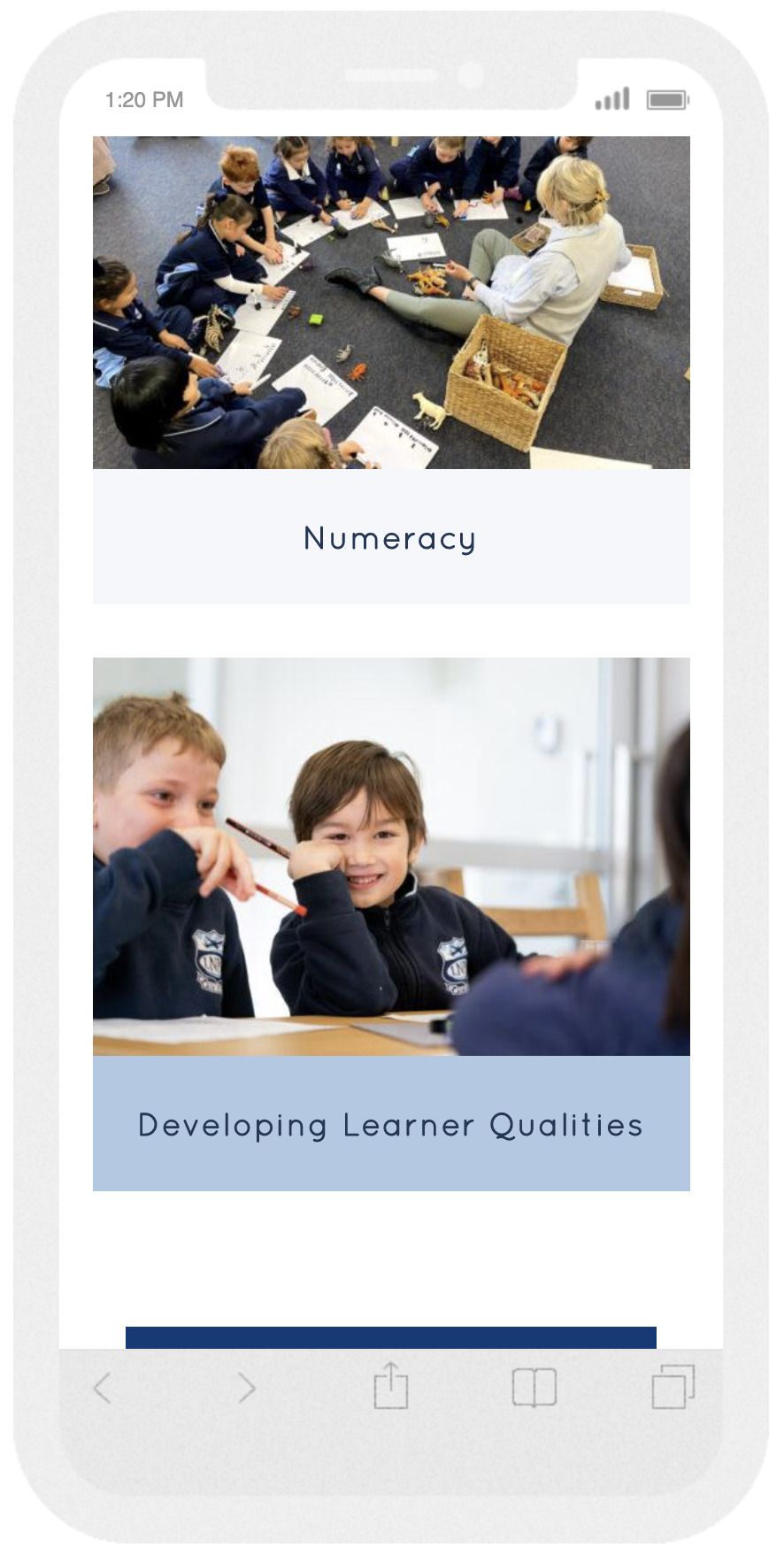 The redesigned website for Lockleys North Primary School has profoundly impacted enhancing communication, fostering community engagement, and celebrating diversity within the school community
We engaged Michael, Raul and the team from EWS early Term One knowing our website was not functional. We were immediately comforted by the confidence and creativity of the team at EWS.
Within weeks we had the team on site and the photoshoot happening.
The new website is incredibly impactful, and we are very confident in recommending the EWS team to other schools