PRICE LIST
Current pricing for services
Unlimited 3YP Maintenance Plan
Minimum 3 year term for Unlimited Plans
Preschool – $690 per year
Small School – $1490 per year
Medium School – $1990 per year
Large School – $2420 per year
Custom Size School – price TBD
Web Hosting
Web hosting is included FREE on all Unlimited Plans
Tier 1  – $230 (100MB of disk space)
Tier 2 – $280 (200MB of disk space)
Tier 3 – $330 (500MB of disk space) – Preschool
Tier 4 – $440 (1GB of disk space) – Small Schools
Tier 5 – $590 (2GB of disk space) – Medium Schools
Tier 6 – $760 (5GB of disk space) – Large Schools
Tier 7 – $920 (10GB of disk space) – Large Organisations
Advanced Web Hosting – price TBD
Extras:
Web Hosting Speed Boost (double CPU & RAM) – additional $120 per year
Recommended for complex websites with videos, large photos, and interactive features.
Subscription services
WP Forms – $150 per year
Events Calendar – $150 per year
Social Media Feed (Facebook or Instagram) – $150 per year
Updraft backups – $80 per year (free for sites hosted on our servers)
Google Analytics reports – $TBD
School services
Onsite consultations – $120 per hour
Offsite support – $90 per hour (client rate), $110 per hour (standard rate)
Website training session – $140 per hour
Business services
Onsite consultations – $140 per hour
Offsite support – $120 per hour
Pre-paid support (2 hours) – $230
Website addons
Domain registration – $60 per year
Email – $80 per account, per year
Note: Emails without web hosting may need to purchase additional space if account exceeds 2GB of disk space.
Email additional space – $60 (for up to 5GB)
Other Services
Website upload on external server – $160* (must have cPanel hosting)
Whats new?
Check our latest blogs for new website features and functions to better connect with your community.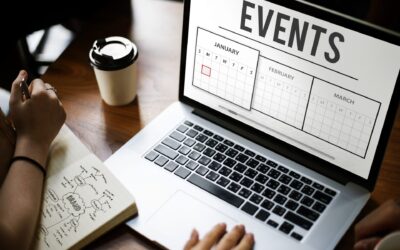 The introduction to the school events calendar EWS have noticed that schools and preschools across South Australia have different ways to display their upcoming events calendar. We have seen term planners in a PDF document, events listed in a table, or simply just...
read more